December 2018
| Sun | Mon | Tue | Wed | Thu | Fri | Sat |
| --- | --- | --- | --- | --- | --- | --- |
| | | | | | | 1 |
| 2 | 3 | 4 | 5 | 6 | 7 | 8 |
| 9 | 10 | 11 | 12 | 13 | 14 | 15 |
| 16 | 17 | 18 | 19 | 20 | 21 | 22 |
| 23 | 24 | 25 | 26 | 27 | 28 | 29 |
| 30 | 31 | | | | | |
Calendar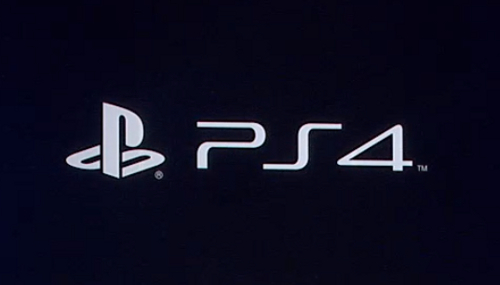 PlayStation 4 Discussion Thread
The PlayStation 4 is the successor to Sony's most recent video games console, the PlayStation 3. It was revealed at Sony's PlayStation Meeting 2013 on February 20th. It'll be out Holiday 2013, it'll be powerful (see specifications below), it'll be very social, it'll very personable, it'll be immediate, it'll be integrated, it'll have a new software interface, it'll connect with the Vita, it has amazing graphics, it'll suspend and reload play sessions, games can be uploaded and downloaded in the background while you play, digital games can be downloaded as they are being played, it won't block used games, the games that are coming out look awesome
and
it'll have a new controller.
The controller (the DualShock 4) looks different (see below), has a motion sensing bar on the top that interacts with a Kinect-style stereo motion sensing camera(see below), has a Share button and an Options button, a headphone jack, a speaker, a new D-Pad, new trigger buttons, concave (indented) analog sticks and has a touch pad incorporated into it.
Pricing of the PS4 has yet to be announced. We also still don't know what it actually looks like. The PS4 was built around developers and is all about games. This strategy and mind set harks back to the PS2 days, and the PS2 is the best selling games console of all time, so the future has the potential to look bright for Sony's next home entertainment system.
The DualShock 4
The DS4 and it's stereo sensing bar
Confirmed Games
-- Deep Down [Capcom]
-- Destiny [Bungie]
-- Diablo 3 [Blizzard Entertainment]
-- DriveClub [Evolution Studios]
-- Final Fantasy (PS4) [Square Enix]
-- Infamous: Second Son [Sucker Punch]
-- Killzone: Shadow Fall [Guerrilla Games]
-- Knack [Studios Japan]
-- The Witness [Thekla, Inc]
-- Watch Dogs [UbiSoft Montreal]
More will follow next week when I have permissions to post links.
_________________
I'm not 48.
The Nissan GT-R is the greatest car of all time. Fact.
Yeaahh buddy!

calvins48




Posts

: 3


Join date

: 2013-02-20


Location

: United Kingdom




clacksman




Posts

: 3707


Join date

: 2011-11-28


Age

: 39


Location

: Collingwood, ON, CA



I'll be the old person in the room: *grumble grumble* social gaming *grumble grumble* integrated gaming social network *humbug* share button *pah!*
_________________
...Just imagine: Most of them used to have engines in the front, a seat instead of a bed, and no wings. Not like cars at all.
"Nah, he didn't ram you, he rubbed you; and rubbin' son, is racin'."
Pics of the hardware are out (all over the place).

Looks like ... a game console.

clacksman




Posts

: 3707


Join date

: 2011-11-28


Age

: 39


Location

: Collingwood, ON, CA



So does the stereo camera see the coloured bars on the controller like the Move ball?
_________________

Forgetful




Posts

: 3361


Join date

: 2011-11-28


Age

: 36


Location

: Kamloops, B.C.



I'm pretty sure that's why they're there.

clacksman




Posts

: 3707


Join date

: 2011-11-28


Age

: 39


Location

: Collingwood, ON, CA




clacksman




Posts

: 3707


Join date

: 2011-11-28


Age

: 39


Location

: Collingwood, ON, CA




clacksman




Posts

: 3707


Join date

: 2011-11-28


Age

: 39


Location

: Collingwood, ON, CA



---
Permissions in this forum:
You
cannot
reply to topics in this forum